BETTER ONLINE PRICES GUARANTEE!
Traveling to Cali is always a pleasure and staying at HOTEL TOSCANA PLAZA CALI will allow you to enjoy one of the most vibrant cities in Colombia. Modern design, comfortable rooms, a strategic location and a service full of attention characterize this modern hotel in the south of Cali located in one of the most exclusive areas of the city. The Hotel Toscana Plaza de Cali is the perfect place to stay if you are on a business trip or a family stay. Learn more about this cozy hotel in the south of Cali; will conquer you thanks to its outdoor pool on the terrace with a beautiful view, a fitness center, meeting rooms equipped for holding all kinds of social and business events, business center and, of course, the exquisite gastronomic offer offered by the Restaurant Dante.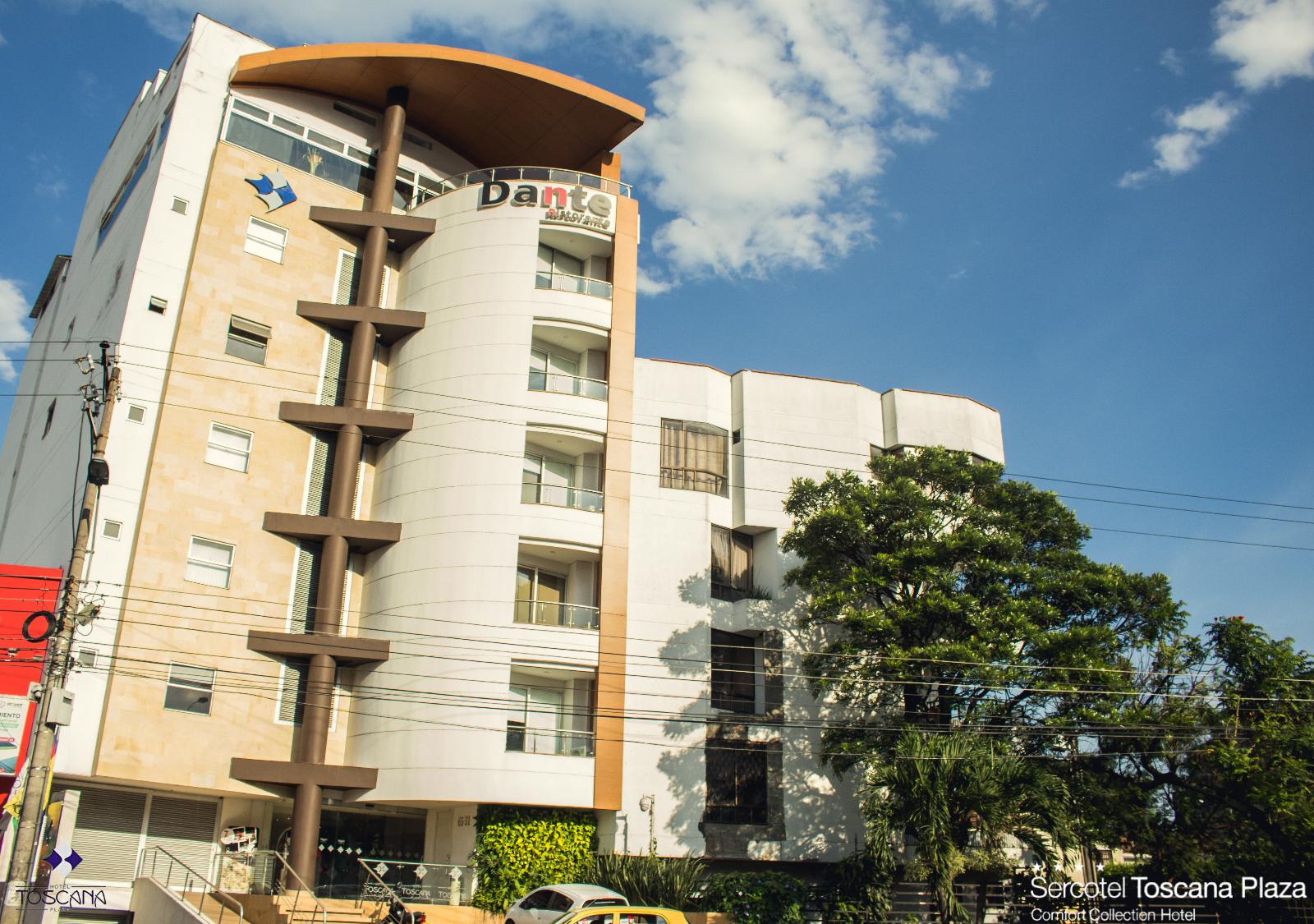 Our Guests Say:
A cozy place, people always attend you with a smile and wanting to solve any concern; It meets all the necessary requirements such as cleanliness, friendliness, small but nice pool with a great view. First I had a room with a window to the highway but I asked to change because of the noise and immediately they changed me to an internal one without a window, totally silent although small but with what is necessary. Good hot water.